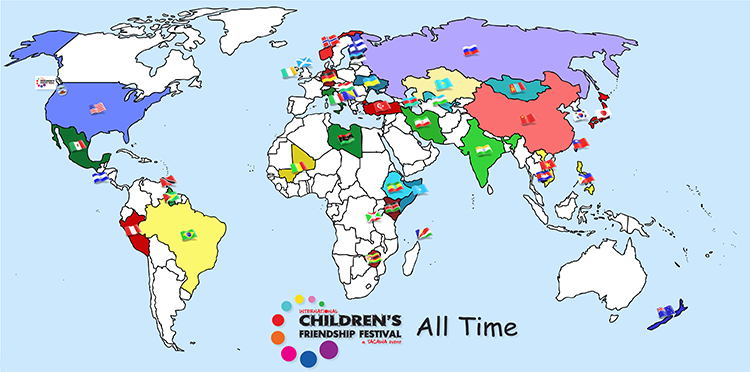 ICFF Video Requirements
Min resolution: 720p, max: 1080p
Shoot in landscape mode
Good lighting, tidy background
Clear sound, no/min background noise
Please test your video before sending
reserve top/bottom right corner of the video for ICFF watermark
Video length shouldn't exceed 2 minutes. We will introduce you so you don't have to include that in the video.
Performer name, company/troupe name, short blurb on how to introduce the performance/performer and any other info that is desired to be shared/shown on the screen should accompany the video as a separate document.
Share your videos virtual performer applications form
No WhatsApp, email fragmentation.
Content of the Video
Main video

Content of the main video could be anything that represents your culture. This year we will mix cultural table activities and the stage performances together since the show is in video format.
Music (chorus, playing musical instruments, etc.)
Dance
Food (food preparation)
An introduction of an artifact (from traditional, historical, to contemporary objects that represents your culture)
A children's game from your country
A folktale read by a child (if you provide images, we can include those images and the reading in the video.)
The length of the videos cannot exceed 2 min.
Please keep in mind that our target audiences are kids. So, the content of the video should be interesting to the kids. Since our festival strives on for kids-by-kids idea, we would like to see kids taking the main role in the videos.
Use the following naming convention while uploading: <country>_<type>_<provider>_<name>
E.g., "brazil_food_mary_pasta_recipe.mp4", "holland_music_john_paradise.m4v", "turkey_art_burcu_ebru1.mp4", "india_lecture_divya_history_of_odissi_dance.foo"
As a separate request for a video collage
We would like you to record a separate video-series saying the words of our festival motto:
"Peace at home Peace in the world"
It could be done several ways:
Children can say the motto in their own language or in English.
Each child can recite one word from the motto.
Please leave enough spacing (time) between each word for easy editing of the collage video.
Use the following naming convention while uploading:
"motto_countryname_word 1.mp4", motto_countryname_word 2.mp4", etc.
We'd like to kindly note that the time limitations of the virtual event may require some of the videos to be included only in the longer version of the program that will be available in our website after the event instead of being shown in the main program that will go live at the festival's time.